Curator Notes

Dimensions: - 14.5 × 37 cm

Ingredients / Materials: - Borosilicatglas

Additional Information

Care Instruction

Glass is a wonderful material for making ceiling lights. It transmits and reflects light beautifully, and you can fashion it into all sorts of gorgeous styles and colours – from blown glass pendants to glass and brass lanterns to chandeliers.

To make the most of your glass pendant lights, it's a good idea to do some routine maintenance from time to time. As dust and dirt build up, it can affect both the efficiency and the aesthetic appeal.

By following some simple steps, you can help keep your glass pendant lights looking as good as new.

A 'light clean': maintaining your glass pendant lights

You can help to reduce the build-up of dirt and grime by giving your glass pendant lights a maintenance clean around once a week. This can normally be done with the pendant in situ.

First, turn off the power supply to the light and wait for the bulb to cool down.
Place your stepladder or chair on an even surface and make sure you can reach the light easily and without having to overstretch. It's also a good idea to wear a pair of gloves while you're cleaning, to protect your hands and avoid leaving any fingerprints.
Next, using a soft, dry microfibre cloth or an extendable duster, gently wipe the glass to remove any excess dust, dirt and grime.
Don't forget the light bulb – dirty light bulbs not only look unattractive, but they're also much less energy efficient. Keeping them clean will help them to work better and ensure that your lighting is as bright as it should be!
Finally, give any cables and fixings a wipe down.

Giving your glass pendant lights a deeper clean

Giving your pendant lights a regular dusting will help reduce build-up, but it's a good idea to give them a more thorough clean every so often (perhaps once or twice a year). This will help get into those awkward nooks and crannies and allow you to remove more persistent dirt and grime.

Before you begin, you'll need to gather together a few things:

a soft microfibre cloth
a bowl of warm (not hot) water
glass-safe liquid soap or detergent
a sturdy stepladder or chair
rubber gloves
a screwdriver (if applicable)
some newspaper
a soft, clean towel

Take the necessary precautions. As above, make sure the electricity supply to the light is turned off, and the lightbulb is cool, and that your ladder or chair are placed evenly on the floor.
Dismantle your pendant light. For a deeper clean, it's best to remove the glass shade. Exactly how your pendant light is assembled will vary, but normally you will remove the bulb and then the shade. Reach up carefully inside the pendant to unscrew the bulb, and then remove the fixings that hold the glass in place (usually unscrewing or unclipping them).
Soak the glass in warm water. Shake any surface dust or dirt from the glass onto the newspaper, and place the glass in the bowl of warm, soapy water. Leave it to soak for a few minutes. (Note: you should never place your glass pendant in a dishwasher!)
Wipe the pendant with a soft cloth. After removing the pendant from the water, wipe it with a soft cloth, using gentle circular movements, on both the inside and outside. If the glass is greasy, you can also use a glass cleaner (checking its suitability first). It's best to apply the cleaner to the cloth rather than the glass itself.
Towel dry the pendant. Use a soft, clean towel to gently dry your glass pendant and help prevent any streaks.
Clean the lightbulb(s). Carefully wipe the bulb – if necessary, you can use a damp cloth, but make sure you steer clear of the metal base and use warm rather than hot water. Allow the bulb to dry fully.
Reassemble your pendant light. Now that everything's clean and dry, it's time to put it all back together. Making sure the power is still off, gently replace the glass and apply the glass fixings. Pop the bulb back in…and enjoy your newly sparkling glass pendant light!

End of Life

This product is part of The Restore Program. That means you can send it back to us if you don't want it anymore. Simply check the following form pre-populated for your convenience and send it to us. We will arrange a return for your product so it can have a second life, and you will be rewarded with points that you can redeem on your future orders.

Shipping

Free Shipping For Orders Over £150.00

Standard Delivery – Within 1 – 2 business days (in-stock)

£5.99

Delivery to a UPS Collection Point – 1-3 working days

£4.99

Special home delivery for large volume orders with assembly - 7-14 business days

£14.99

EXCHANGES AND RETURNS

You can attach the pre-paid shipping label to your return package and leave it at our courier's nearest drop off location. You can find additional information about the Exchange and Return Policy or your right to withdrawal in our

FAQ

.
Design Story
Ontwerpduo, an established name in the world of design, has roots that go further back than their registration with the Chamber of Commerce in 2008. Tineke Beunders and Nathan Wierink had already formed a team back when they were still studying at the Design Academy.

Quite a special duo, the very definition of the concept 'complementary'. New functions for existing objects always sprout from Tineke Beunders' imagination, often completely ignoring any practical and technical aspects.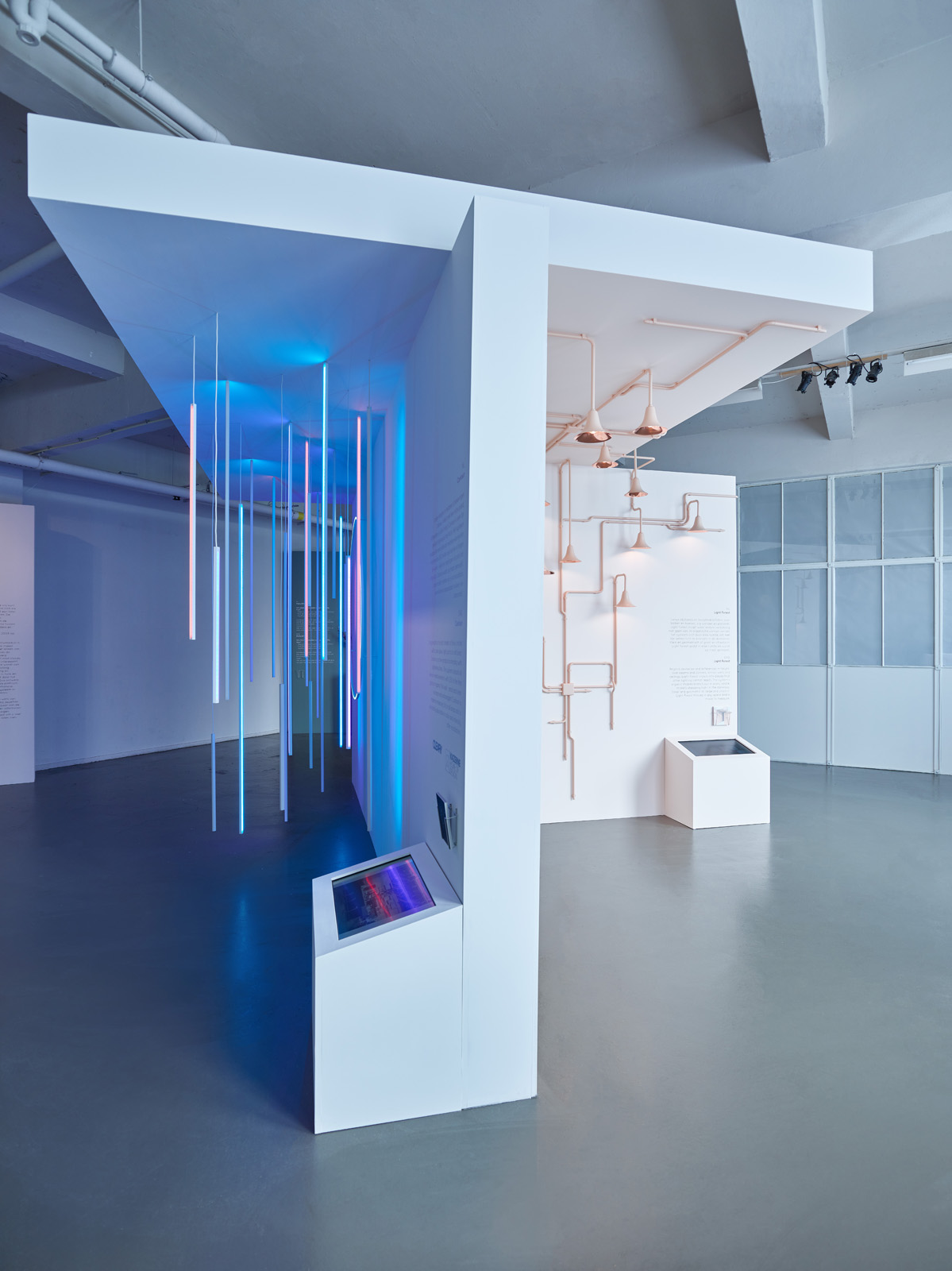 These fantasy objects often take on seemingly impossible shapes, but then Nathan Wierink steps in. In his workshop, which is starting to look more like a laboratory, he gets to work on Tineke's designs, and when he comes back out, it always appears that his partner's ideas were feasible after all.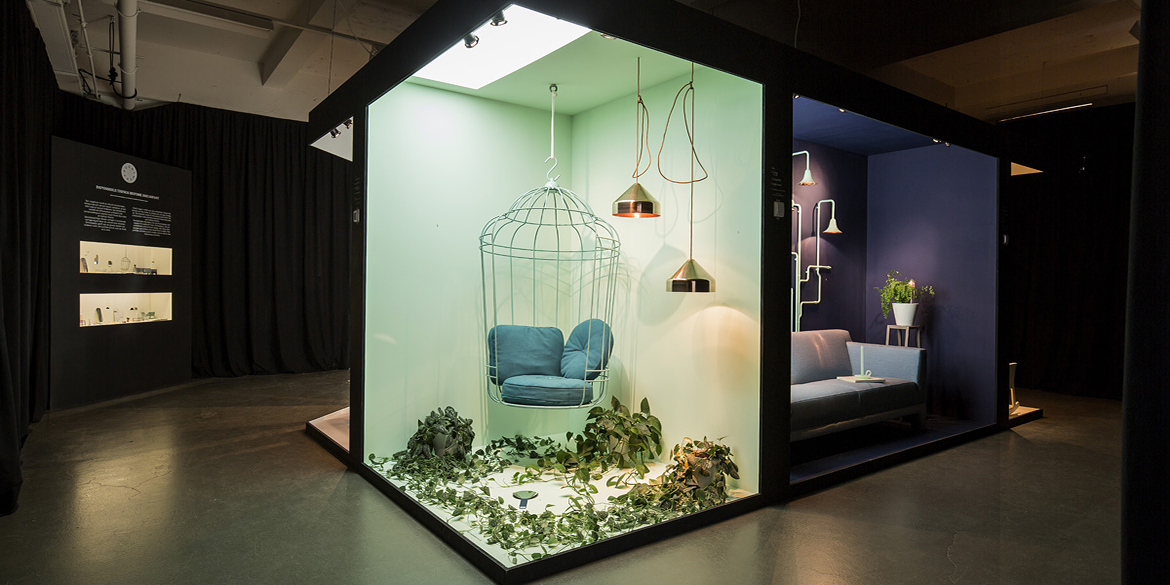 Subscribe
Enter the e-mail and get a promo code
Thanks
Thank you so much for subscribing to Kola Project. You will not regret this!
Please select the condition that best describes your product
Thanks you
for your request!
We'll email you within 24 hours with shipping instructions for your item.