Pencils | Blackwing | Natural | 12 Pencils
Curator Notes

Ingredients / Materials: - Premium Japanese Graphite | Incense-Cedar Wood

The Blackwing Natural features an exposed Incense-cedar barrel with a subtle clear matte finish and the popular extra-firm graphite. They come in a pack of 12.

Additional Information

End of Life

This product is part of The Restore Program. That means you can send it back to us if you don't want it anymore. Simply check the following form pre-populated for your convenience and send it to us. We will arrange a return for your product so it can have a second life, and you will be rewarded with points that you can redeem on your future orders.

Shipping

Free Shipping For Orders Over £150.00

Standard Delivery – Within 1 – 2 business days (in-stock)

£5.99

Delivery to a UPS Collection Point – 1-3 working days

£4.99

Special home delivery for large volume orders with assembly - 7-14 business days

£14.99

EXCHANGES AND RETURNS

You can attach the pre-paid shipping label to your return package and leave it at our courier's nearest drop off location. You can find additional information about the Exchange and Return Policy or your right to withdrawal in our

FAQ

.
Design Story
Legendary Grammy, Emmy, Pulitzer and Academy Award winners have all made their creations come to life with Blackwing 602 pencil. The list of known users includes John Steinbeck, Looney Tunes creator Chuck Jones, and Disney animator Shamus Culhane who, according to animation historian Charles Soloman, asked to be buried with his Blackwing 602.
Blackwing's roots go back to the 1930s when the 602 model was first introduced by the Eberhard Faber Pencil Company. Over the years, the pencil with the unique rectangular eraser became synonymous with quality. Then, in 1998, after several corporate acquisitions, it was discontinued, but not forgotten. In fact, fans began paying as much as $40 on eBay for a single Blackwing pencil.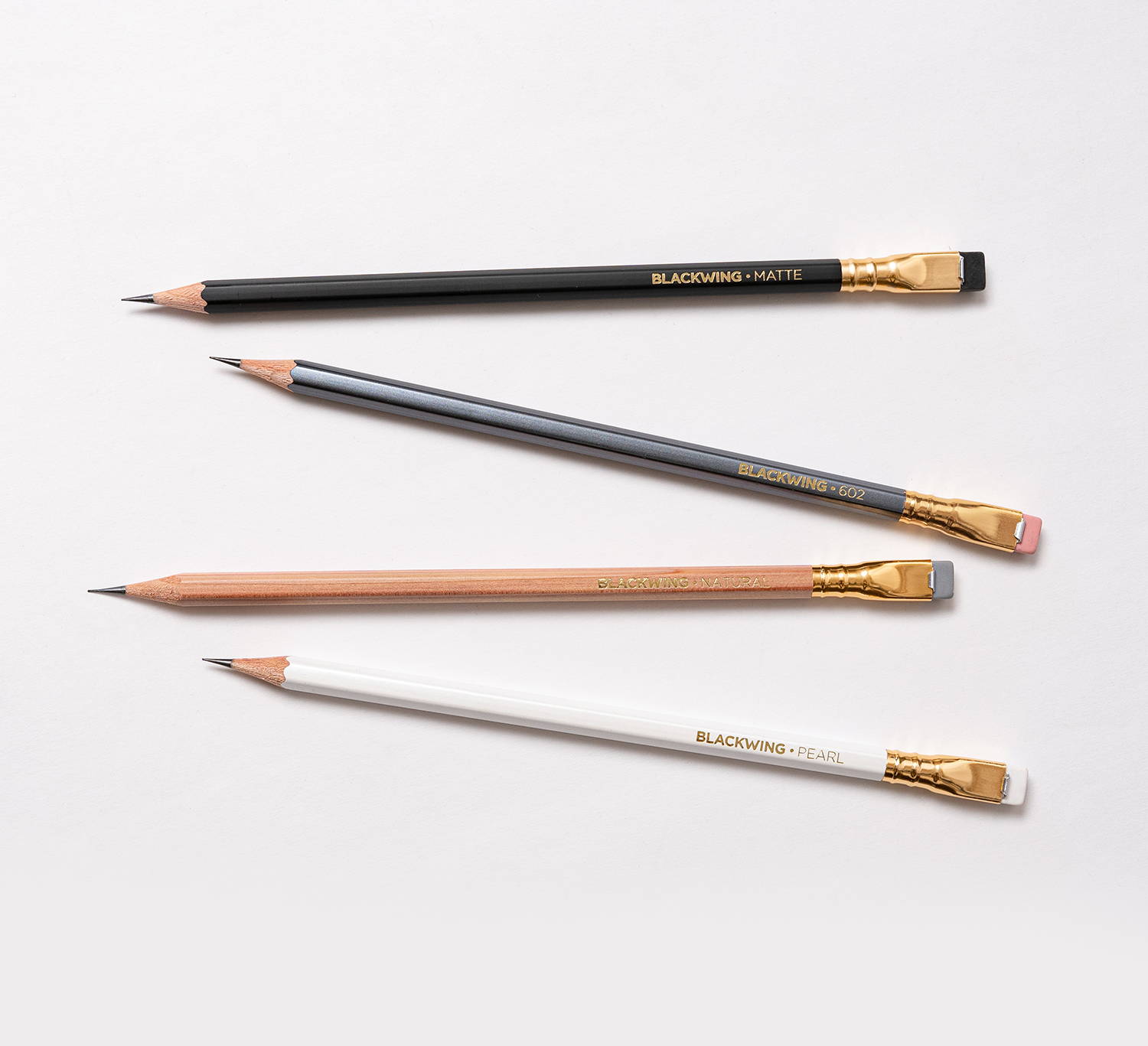 Only Blackwing pencils combine the best graphite in the world, the best wood in the world, and generations of craftsmanship to create an exceptional pencil. When you're looking for the perfect pencil to write a song, sketch a landscape or brainstorm a business idea, look for Blackwing's distinct rectangular eraser.
All the pencils are cased in Genuine Incense-cedar wood from California and Oregon that sharpens evenly and easily. Its Premium Japanese graphite is crafted with clay for strength and wax for smoothness and Multiple lacquer coatings give each Blackwing a luxurious finish.
Subscribe
Enter the e-mail and get a promo code
Thanks
Thank you so much for subscribing to Kola Project. You will not regret this!
Please select the condition that best describes your product
Thanks you
for your request!
We'll email you within 24 hours with shipping instructions for your item.